While living in the Emilia Romagna region of Italy, Debra and Andrew Ackerman fell in love with the delicious, yet unpretentious, cooking style of the area. When they returned from abroad and settled in Newport, they decided to open a restaurant where they could share what they had experienced with others. In January of 1987, they opened Scales & Shells, offering the community seafood the way they had experienced it in Italy - simple, fresh and full of flavor.
For over 30 years, Debra & Andy have built a reputation of having the highest quality seafood, complimented by friendly service and a lively atmosphere. The husband-and-wife team has since expanded by opening UpScales, a private dining room perfect for hosting your upcoming celebrations; 1/2 Shell, an Oyster Room & Bar in the newly renovated space next door; and their outdoor patio, the perfect place to dine al fresco.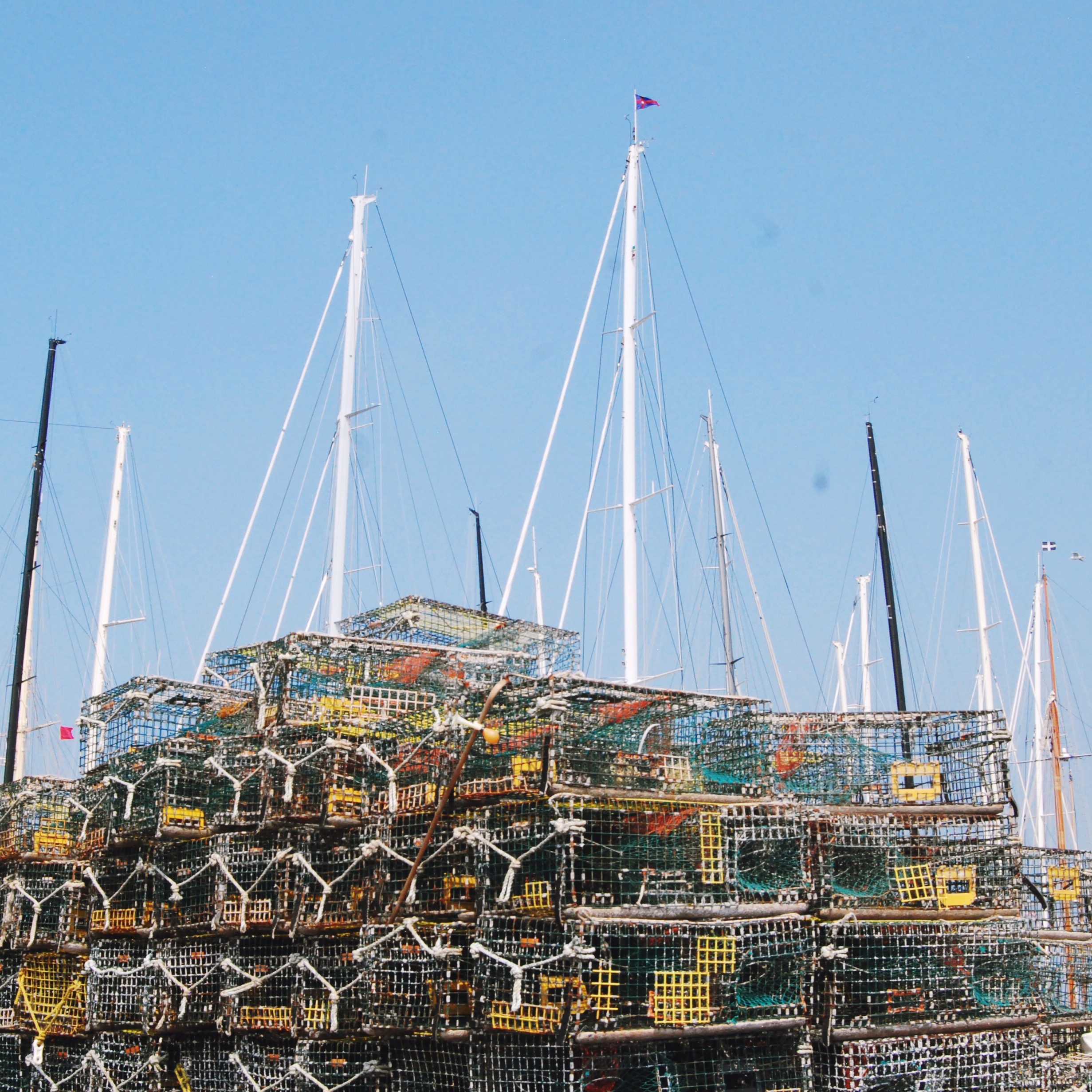 Over the years, we've built lasting relationships with our purveyors spanning second and even third generations. They understand our high quality expectations, and we trust them to handpick the best selection for us.
We're thankful for the dozens of suppliers, fisherman & friends we've had the pleasure of doing business with over the past 30 years and would like to give some of them a special shoutout.
Tommy T, for over 20 years, you've hand selected premium scallops for us. Thank you for your support, friendship & sending your daughters over to waitress for us!
Bobby B, we've enjoyed watching you grow up in the business & take on your father's role. Thank you for always providing us with top quality product.
Greg P, your fishing reports and our daily conversations are always appreciated. Thank you for continuing the 30 years of business between our families.
Debbie G, Kenny H, Brad M, Chris P & Lori B, from oysters & mussels to shrimp & lobsters, thank you for offering the best shellfish to our customers.
Michael D & Tommy L, no matter what we are looking for, you always make sure we get the freshest catch. Thank you for helping us maintain the highest of standards.
At Scales, we pride ourselves on the freshness and quality of our product. Our fish truck delivers our seafood from the docks to our door & our suppliers can often tell us exactly where it came from, down to the boat it came in on or even the location where it was caught. Once in house, we clean and hand cut everything from fish to calamari, ensuring our customers receive only the best quality. Even the clams in our clams & linguine are freshly shucked daily.
To enhance our fish & shellfish, we compliment them with sauces, salsas and relishes made from simple ingredients. Our goal is always to highlight their natural flavors, never to overpower them. While dining with us, you can watch firsthand as our cooks prepare your meal in our open kitchen. And because we don't use heat lamps or prepare your food ahead, your dinner is cooked to order and delivered directly from our kitchen to your table.